Back to Workshops
SOLVAY WORKSHOP ON
"Quantum Simulation - 2021"
Brussels, August 29 - 31, 2022
(Flagey - Entrance: Place Sainte-Croix, 1050 Brussels, Studio 1)
The Workshop is organized in the context of the 2021 International Jacques Solvay Chair in Physics attributed to Prof. Jean Dalibard.
It will put a special emphasis on out-of-equilibrium phenomena and dissipation. Principal topics include:

- Quench dynamics in many-body quantum systems
- Quantum trajectories and open-system dynamics
- Dissipative preparation of strongly-correlated states
- Entanglement and topology in quantum matter
- Quantum transport
Invited Speakers
***PLEASE CLICK ON THE SPEAKER'S NAME TO VIEW THE PRESENTATION
Scientific Committee
Ehud Altman (Weizmann I., Israel)
Rainer Blatt (University of Innsbruc)
Immanuel Bloch (MPQ, Garching)
Ignacio Cirac (MPQ, Garching)
Jean Dalibard (College de France, Paris)
Maciej Lewenstein (ICFO, Barcelona)
Jean-Michel Raimond (UPMC, Paris)
Uwe-Jens Wiese (University of Bern)
Organising Committee
Nathan Goldman (ULB, Brussels)
Ben Craps (VUB, Brussels)
Wojciech De Roeck (KULeuven)
Jacques Tempere (U. of Antwerp)
Frank Verstraete (UGent)
Peter Zoller (IQOQI, University of Innsbruck)
Practical information for attendees
CLICK HERE TO VIEW THE PROGRAM
Fee and registration
Attendance is free of charge but registration is required (limited space).
Name badges will be distributed onsite on Monday 29 August 2022 from 09:00 a.m. (Doors open at 8:50 a.m.)
Location
The workshop will be held at Flagey - ENTRANCE: Place Sainte-Croix, 1050 Brussels
Conference room: Studio 1 (Ground floor)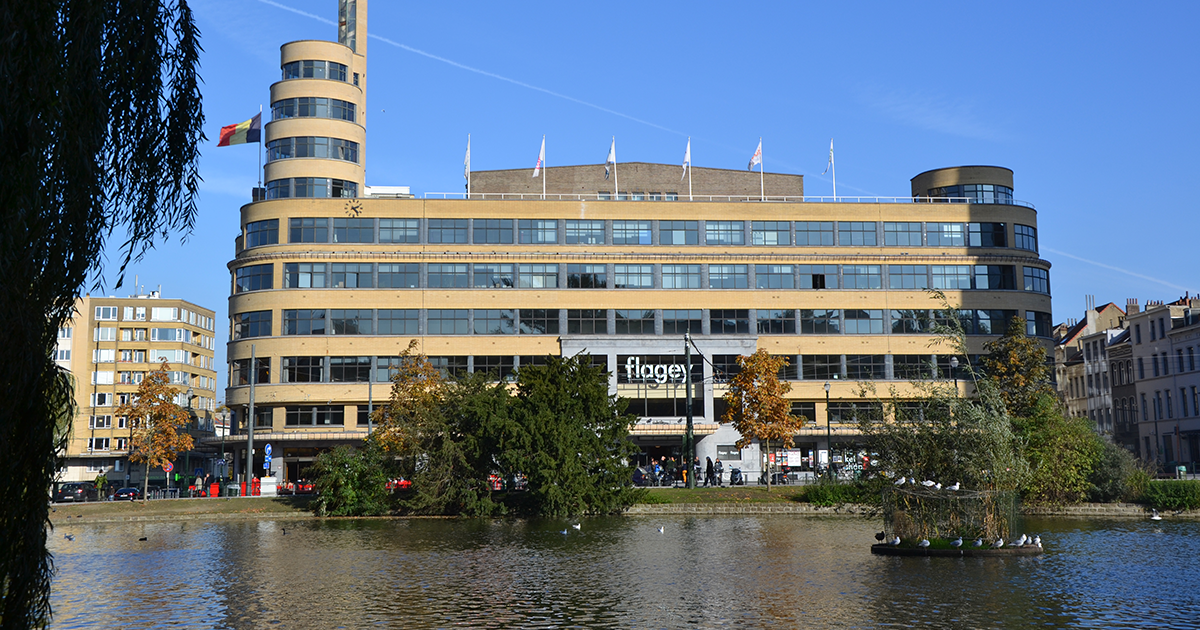 The parking area is located below the Place Flagey.
Lunches and Coffee Breaks
- Coffee and tea will be available onsite to all participants (1st floor).
- Participants will have to make their own arrangements for lunch. There are lots of places to eat around the conference venue.
Banquet
A banquet will be held on Tuesday 30 August at 8:00 p.m.
For those who wish to attend, there will be a 60 Euro banquet fee to be paid cash on the first day of the workshop.
An email with the banquet registration details will be sent to all participants in January.

Getting there
From De Brouckère take bus 71, direction 'Delta', stop at 'Flagey' (12 stops).
From Gare Centrale take bus 71, direction 'Delta', stop at 'Flagey' (9 stops) or take bus 38, direction 'Heros', stop at 'Flagey' (10 stops).
From Gare du Midi take Tram 81, direction 'Montgomery', stop at Flagey (12 stops).
Click HERE for the map of the metro.
For more information about public transport in Brussels go to the STIB's website.
Travel and accommodation
Attendees will have to arrange and pay for their own travel, accommodation, and subsistence costs.
Please see below links that might help you find accommodation in Brussels.
Brussels City Center:
Hôtel Atlas - Sleep Well - Bed & Brussels - Booking.com - Hotel Saint-Nicolas
Hotel Queen Anne - Hotel Bloom - Max Hotel - Metropole Hotel - Plaza Hotel
Poster Presentations: (for PhD students only)
There will be an opportunity for PhD students to present a poster during the conference.
If you wish to present a poster, please send a title and a short abstract (maximum 500 words including references)
to Isabelle Van Geet by email by 15 July 2022.
Notifications regarding the status of your abstract will be sent once the review and selection process is complete.
***For any enquiries, please contact Isabelle Van Geet (isabelle.vangeet@solvayinstitutes.be)